EASTER TERM 2020
---
Simple Yoga for Stressful Times 
with Anna Camilla Goldbeck Wood 
A message from Anna:
"Simplicity is the ultimate sophistication" - Leonardo da Vinci
The stress of exams can be a threat to wellbeing, even without the added climate of global crisis. But the nature of our inner and environmental anxiety, and of this time of isolation also provide an opportunity to sink into a deeper connection with ourselves, to learn how to meet threat and cultivate ease, and to emerge more centred and resilient. I invite you to join me for a series of yoga sessions to carry you through this challenging season. I will guide you through accessible yoga movement, and share wisdom from the Alexander Technique, to equip you to filter out the noise of worry and to give you skills to anchor to your quiet strength.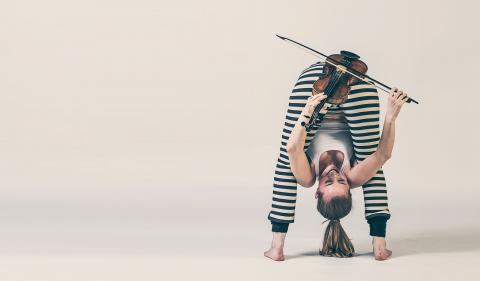 ---
LENT TERM EVENTS 2020
The Conductor's Toolkit with Nicholas Cleobury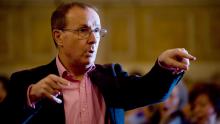 Nicholas returns to Cambridge for his popular and inspiring annual conducting workshop. He is one of Britain's most experienced and respected conductors; an orchestral and operatic interpreter of flair and imagination with a passionate commitment to contemporary music.  For this workshop Nicholas focussed on Beethoven Symphony No.7 and exploring wider issues of conducting. 
To find out more about Nicholas Cleobury please visit: nicholascleobury.net
Alexander Technique for Musicians with Poppy Walshaw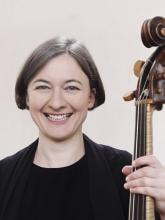 Alexander's work explores how awareness influences how we function mentally, physically, and emotionally. It helps us find greater physical ease in movement and to create optimum conditions for performance and practising. In this class, we will study Alexander's core discovery of a primary pattern of coordination in humans, and how that relates to stress and performance anxiety. It will include learning functional anatomy as it directly applies to practising, studying, and performing.
Poppy Walshaw, studied Music and Natural Sciences at Trinity Hall, and is a baroque cellist and Alexander Technique teacher.
Jazz Workshop with Nick Smart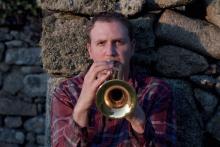 Head of Jazz at the Royal Academy, Nick Smart is a prominent jazz trumpet soloist and has led his own projects as well as performed in groups such as the Kenny Wheeler Big Band, the James Taylor Quartet and been conductor for Stan Sulzmann's and Julian Siegel's Big Bands, among others. Nick will bring repertoire to play in the workshop that will address ensemble skills and playing together, as well as concepts to work on listening to each other and interacting in the moment; when to adapt and when to stay rooted so that the soloist can go in a different direction in counterpoint to the accompanists. 
To find out more about Nick Smart visit: nicksmart.co.uk
Performing Bach with Mark Padmore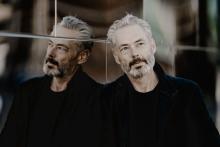 A student and Choral Scholar at King's College, Cambridge, Mark Padmore has established an international career in opera, concert and recital. His appearances in Bach Passions have gained particular notice, especially his renowned performances as Evangelist in the St Matthew and St John Passions with the Berlin Philharmonic Orchestra and Sir Simon Rattle, staged by Peter Sellars.
To find out more about Mark Padmore please visit: maxinerobertson.com/artists/mark-padmore/
Feldenkrais for Musicians with Nicolette Moonen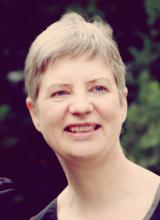 By heightening our awareness of our movement, breathing and posture, the Feldenkrais Method, also known as 'Awareness Through Movement', brings us closer to realising our full human potential. In this workshop we will discover how Feldenkrais can help us to play and sing with more pleasure and ease.
Nicolette Moonen is a Feldenkrais teacher and a musician. She is the founder and director of The Bach Players and teaches baroque violin at the Royal Academy of Music.
Beethoven Masterclass with Krysia Osostowicz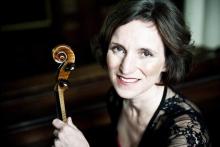 Krysia Osostowicz is best known for her work as leader of the Dante Quartet, and she is highly popular as a teacher of violin and chamber music at the Guildhall School of Music and Drama. 
Her passion for Beethoven's music stems from her early studies with Sandor Vegh - whose recordings of Beethoven's Quartets are legendary - and her work on the violin sonatas with Radu Lupu. In 1991 she enjoyed total immersion in Beethoven's symphonies, in the ground-breaking COE recording under Nikolaus Harnoncourt. 
Four years ago, with her duo partner Daniel Tong, Krysia created the project Beethoven Plus, commissioning 10 composers to write short companion piece for each of Beethoven's violin sonatas. Since then, Krysia and Daniel have performed this special Beethoven cycle throughout the UK, and recorded it last year for Somm Records, to critical acclaim. They look forward to presenting Beethoven Plus in a series of recitals at King's College, Cambridge, in March and May this year.
---
PAST EVENTS
17 OCTOBER 2019: ALEXANDER TECHNIQUE WITH DOROTHEA MAGONET
24 OCTOBER 2019: CONDUCTING MASTERCLASS WITH BEN GLASSBERG
31 OCTOBER 2019: PRACTISING WITH ROBERT COHEN
7 NOVEMBER 2019: COLLABORATIVE PIANO MASTERCLASS WITH MICHAEL DUSSEK
14 NOVEMBER 2019: VOCAL MASTERCLASS WITH CATHERINE WYN-ROGERS
28 NOVEMBER 2019: YOGA FOR MUSICIANS WITH ANNA CAMILLA GOLDBECK-WOOD