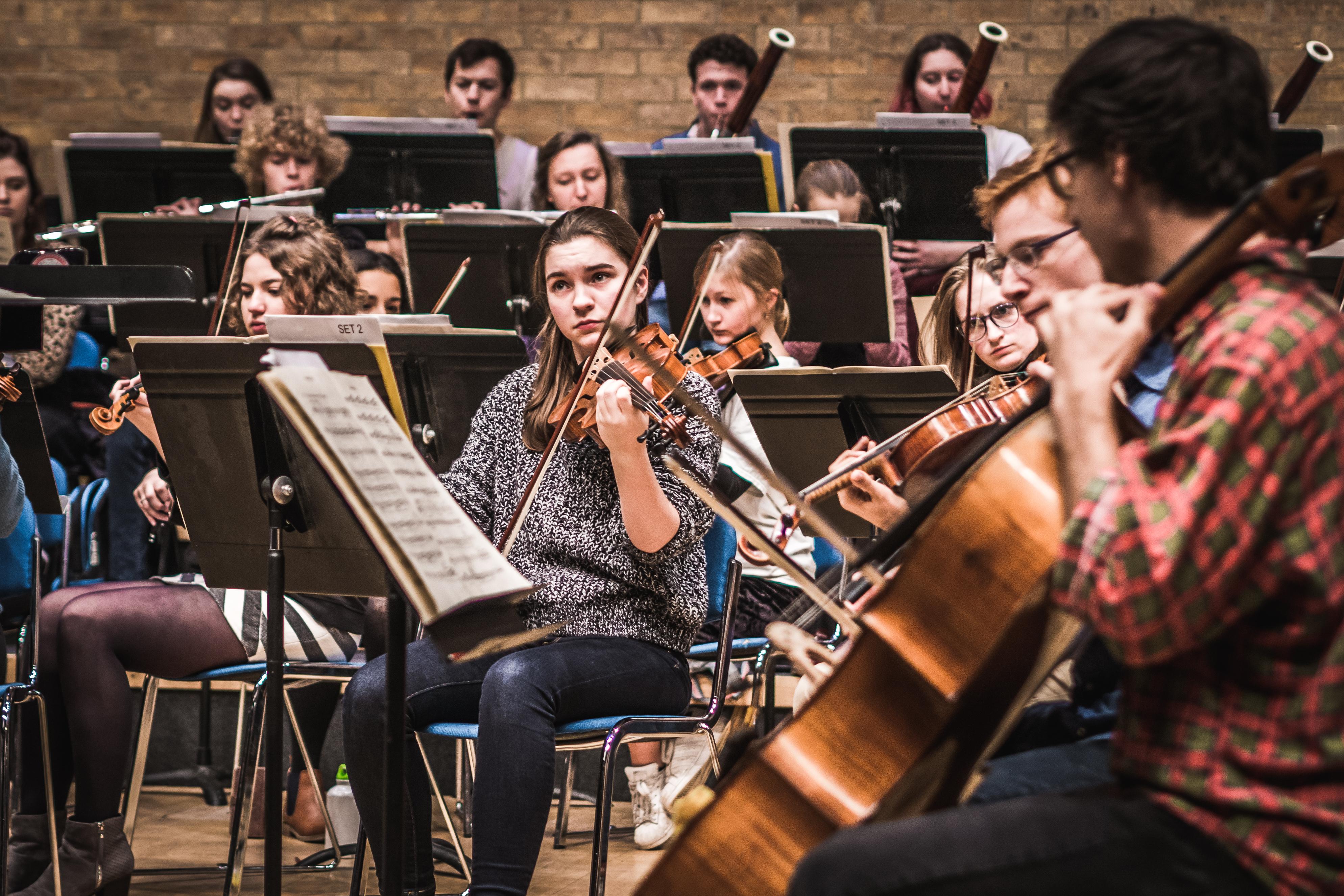 Photo cred: Rob Humphries
Cambridge University Musical Society (CUMS) is one of the oldest and most distinguished university music societies in the world. It offers a world-class musical education for members of the University and local residents.
CUMS is made up of nine high-quality ensembles which offer a wide variety of musical experiences to Cambridge students. For orchestral musicians, the Society offers two orchestras: the flagship Cambridge University Orchestra, which performs a variety of symphonic and chamber repertoire with professional conductors and soloists, and the Cambridge University Sinfonia, which is conducted by CUMS Conducting Scholar throughout the year. Additionally, Cambridge University Wind Orchestra provides opportunities for wind, brass and percussion players to tackle a challenging and musically diverse repertoire in a sociable environment. For singers, CUMS includes a Symphony Chorus and an elite Chamber Choir, which provide opportunities for singers to perform outside of the Cambridge chapel choir environment.
Each of the CUMS ensembles holds auditions at the beginning of every academic year, details of which can be found here.
More information on the work and history of the Society can be found on the CUMS website.